More than a year ago, Andrea, a former student of mine from a photography course, contacted me and asked for information for his sister Valentina's wedding. They came to visit me, and we immediately clicked. From there, it was smooth sailing. They also hired us for the video and photobooth services.
Alessio and Valentina chose the enchanting Pieve di Campagnatico, located in Tuscany, as the venue for their wedding. This ancient church provided a romantic and authentic atmosphere for their ceremony. Our photographers skillfully captured every detail, capturing their expressions of joy and emotion during the union.
After the ceremony, Alessio and Valentina celebrated with a very elegant dinner at the splendid Villa Bellaria. The beautiful garden of this villa provided the perfect backdrop for an unforgettable party.
Marco and Adriana captured every moment, from the smiles exchanged during dinner to the lively dances on the dance floor.
planning : giulia bardini
location: Villa bellaria
Florist: Petali di rosa
wedding dress : Merinda spose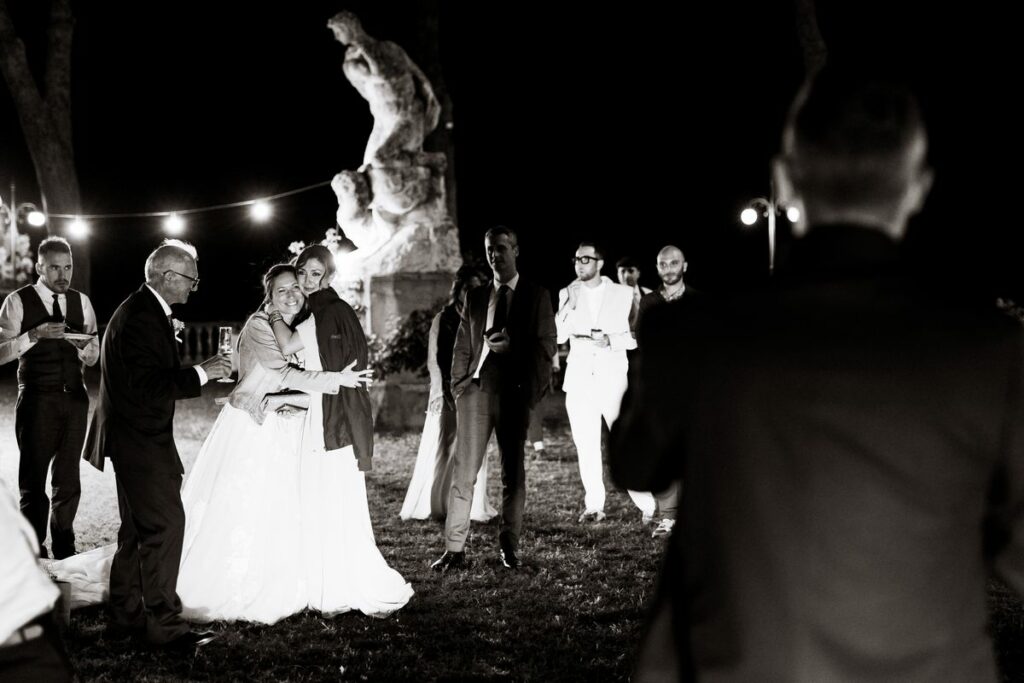 Wedding Photographer in tuscany and Villa Bellaria.
Entrusting a professional photographer for your wedding means ensuring that every memory will be preserved forever. Our wedding photography services include portrait sessions of the bride and groom, families, and friends, as well as covering every significant moment of your day, from the arrival of guests to the ceremony and the reception.
If you're looking for an experienced and dedicated wedding photographer, we are here for you. Contact us for more information and to schedule an appointment. We look forward to capturing your most precious moments and creating memories that will last a lifetime.